In 1992 Martin Kippenberger devised a detailed plan to install a global subway system entitled Metro Net in various locations across the world, from Greece to Japan. The network comprised of multiple simulated subway entrances and ventilation shafts.
The first entrance was built in 1993 in a field on the Greek Island of Syros where Kippenberger had established a museum. This was followed two years later by another in the small Canadian town of Dawson City, and others in Germany, Switzerland and finally, the USA.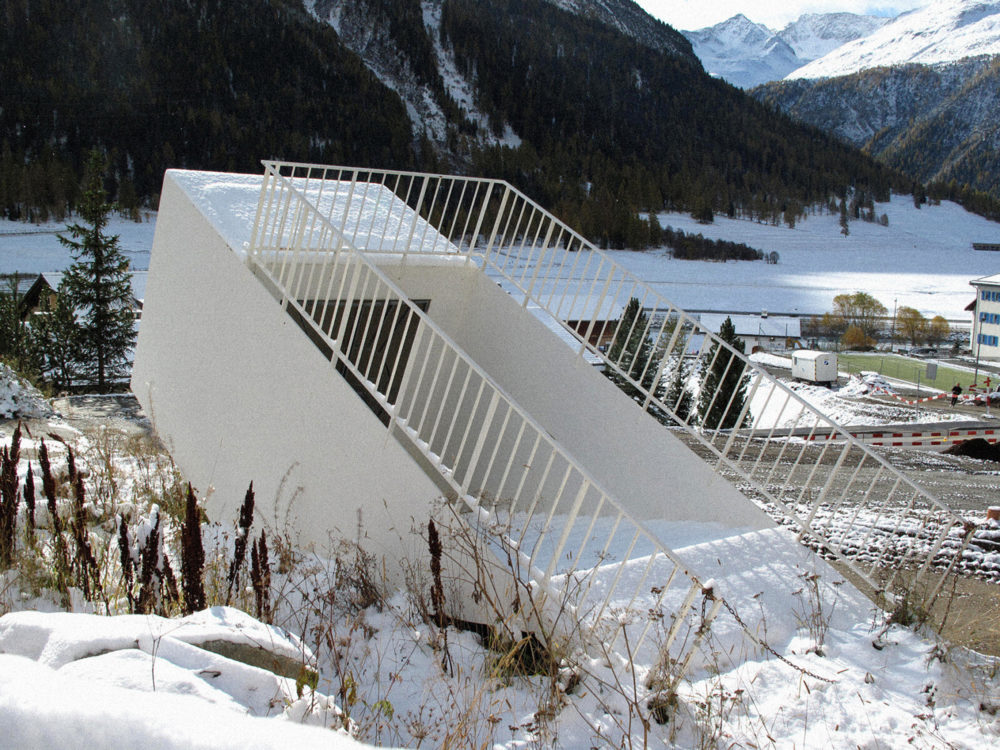 All the subway entrances looked pretty convincing; their aesthetic and mode of construction reflected a local vernacular language right down to the railings, concrete mix, and stainless steel finish. The one that was due to be built in Tokyo (but which ended up in Los Angeles), reacted to human presence by discharging a wave of rattling noises and warm compressed air that perfectly replicated the sound and feel of a fully functioning subway tunnel. It was their location that gave them away – why would a subway system be installed where they so clearly weren't needed?
The endeavour, labelled Kippenberger's most 'sustained essay in dysfunction' by writer and academic Marcus Verhagen, was an experiment in global integration. The entrances are a beguiling invitation for fictional travel for anyone yearning for more. The attention to detail, evident care with which they have been constructed, and the alien context, all contribute to a sense of expanded horizons: if something so strange is possible or real, perhaps psychic travel is too?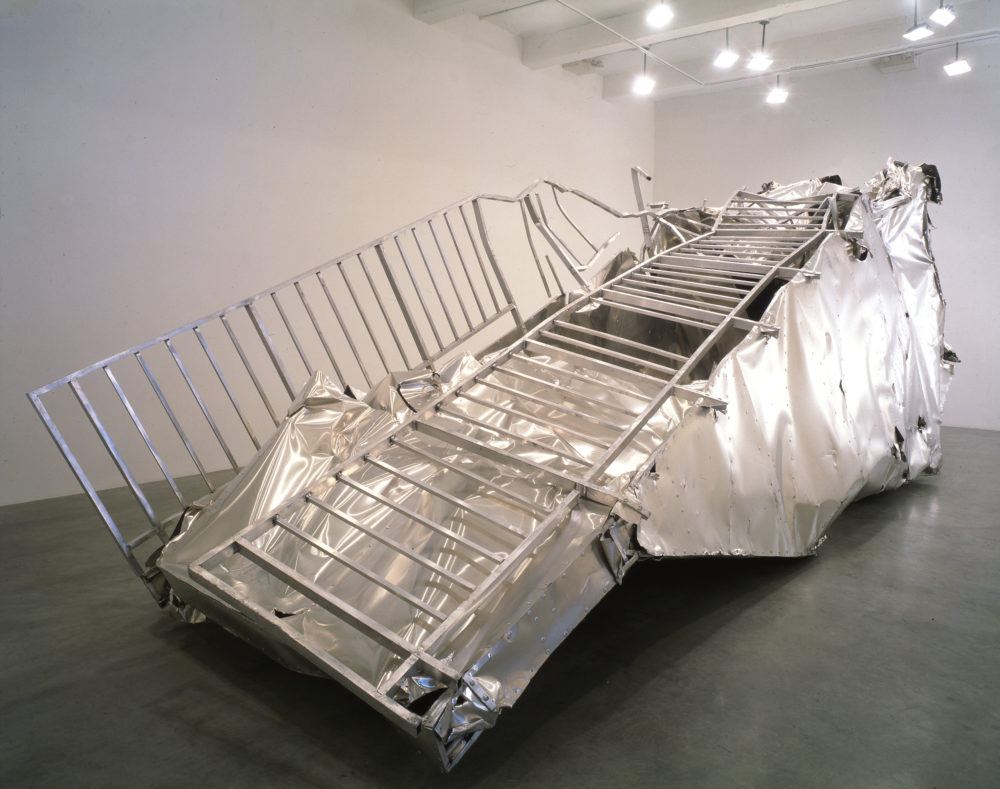 In 1997, just months before he died of cirrhosis of the liver at the age of 47, Kippenberger created a final grand flourish to his collection of subway entrances: Transportable Subway Entrance – a fragmentary transport node designed to be carried around by another form of transport. This loopy ode to absurdity was a reinforced aluminium replica of the transportable subway entrance featured in Documenta X, Kassel, that year and was to be shown in the entrance space of the Metro Pictures gallery in New York. The pun-play of entrance-way being installed in an entrance space, was only the start of it; the crowning glory was that Transportable Subway Entrance was too big for the doorway and had to be crushed in order for it to be installed in the gallery. This 'grandly dysfunctional variation on a wholly functional theme' had to be destroyed in order for it to be installed in the 'one place that could accommodate its uselessness'.1