Robert Smithson made Partially Buried Woodshed in January 1970 when he was invited to do a one week residency at Kent State University in Ohio. He had originally wanted to do a 'mud pour' piece but it was too cold, so he worked hastily with students to develop an alternative work which addressed his interest in entropy and the accumulation of history.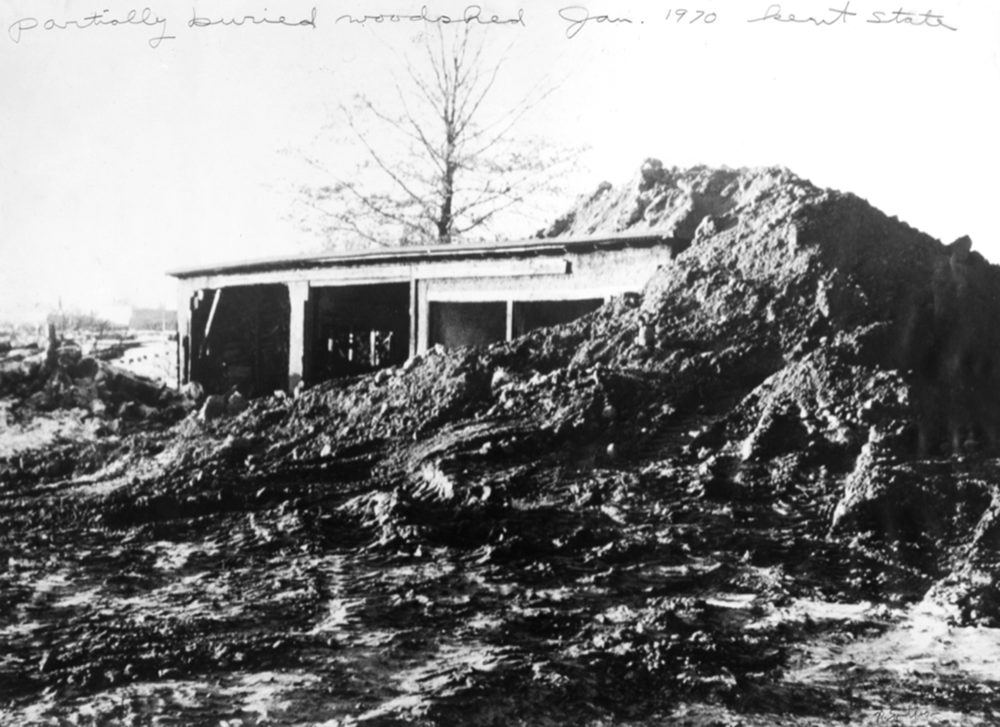 Twenty truckloads of soil were dumped on the central beam of an empty shed until the structure cracked. Before Smithson left the campus, Partially Buried Woodshed was officially transferred to the University and valued at $10,000. Smithson said that he expected it to "go back to the land" and expressed an interest in the way the work would increase in meaning while its physical properties collapsed. This 'slow destruction' was at the heart of much of his practice.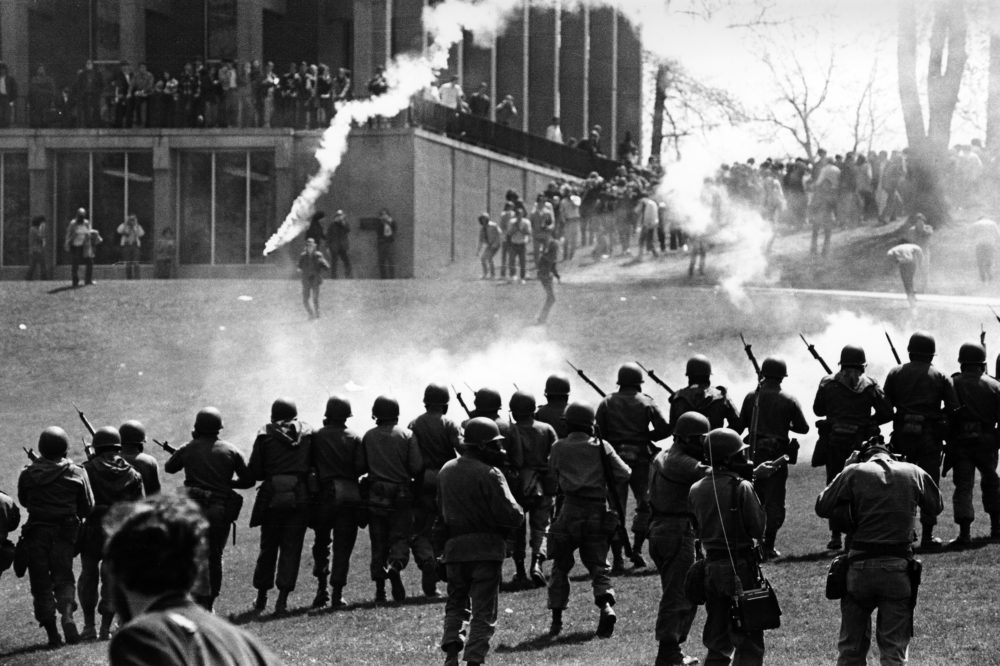 A few months after the work was completed, a student protest against America's involvement in the Vietnam War took place on campus. This was a hugely febrile moment in contemporary American politics where support for the war was waning and protests by an increasingly vocal younger generation were taking place across the country. At Kent State University, soldiers from the National Guard shot at unarmed students, killing four and wounding nine.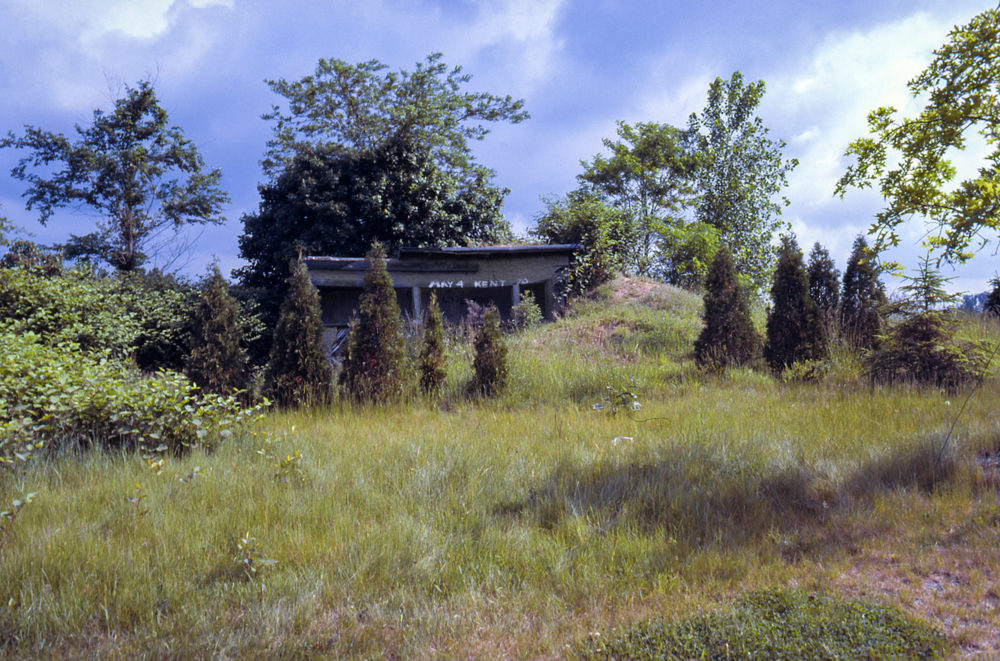 This shocking, deeply traumatic event was commemorated on Partially Buried Woodshed with the words 'MAY 4 KENT 70' painted on the central beam, forever linking the work of art and the 'breaking point' of the beam to the cultural shift that many consider the Kent State shootings to represent in US history.
After Smithson's death in 1973, his widow, the artist Nancy Holt, lobbied to have the remains preserved, but in 1975 it was partially burned by arsonists. Despite their obligations to preserve the work, University officials considered the remains an eyesore as well as an uncomfortable reminder of a fraught historical moment. Over the ensuing years, ground keepers removed all the pieces of Partially Buried Woodshed that fell to the earth.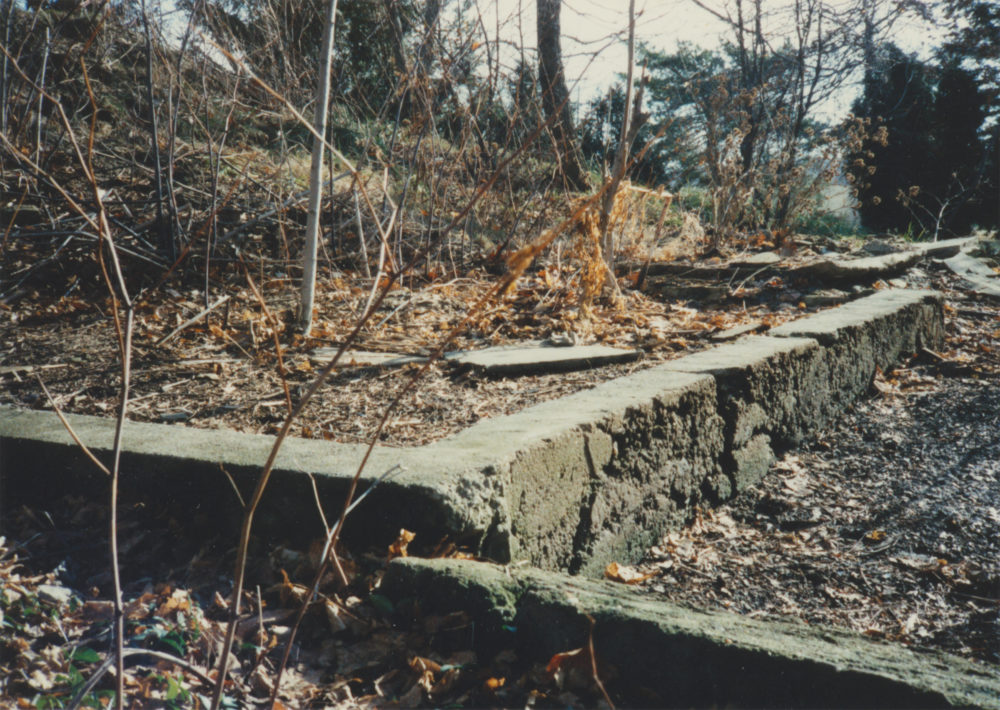 Today, what remains of the work is hidden in a grove of trees, planted to obscure the ruin. The site is surrounded by a new science building, a football field, and a parking lot. It has become a secret space, used by students for illicit activities.