Artist Victor Pasmore was Consulting Director of Urban Design for the Peterlee Development Corporation from 1955 until the 1970s. In 1969 he marked the culmination of this work with Apollo Pavilion, a reference to the first manned mission to the moon that took place earlier that year.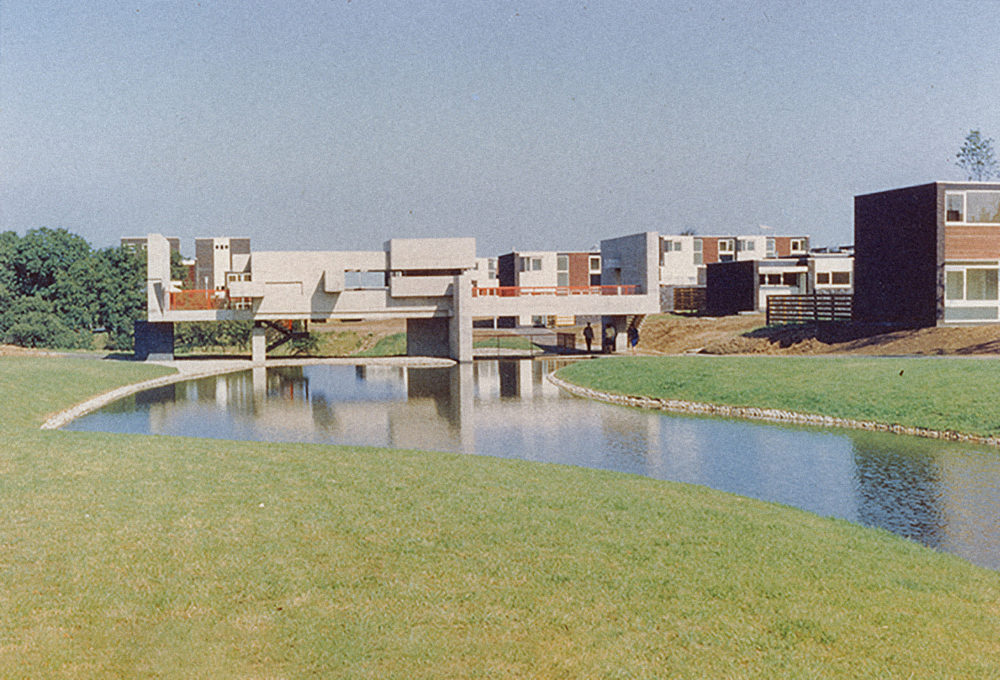 A work of abstract sculpture which brought together the two disciplines of art and architecture, it was hugely controversial and garnered much local criticism. It spanned a small man-made lake and was made of reinforced concrete that was cast on site. In its original form, the Pavilion provided a pedestrian link between the two halves of the Sunny Blunts Estate.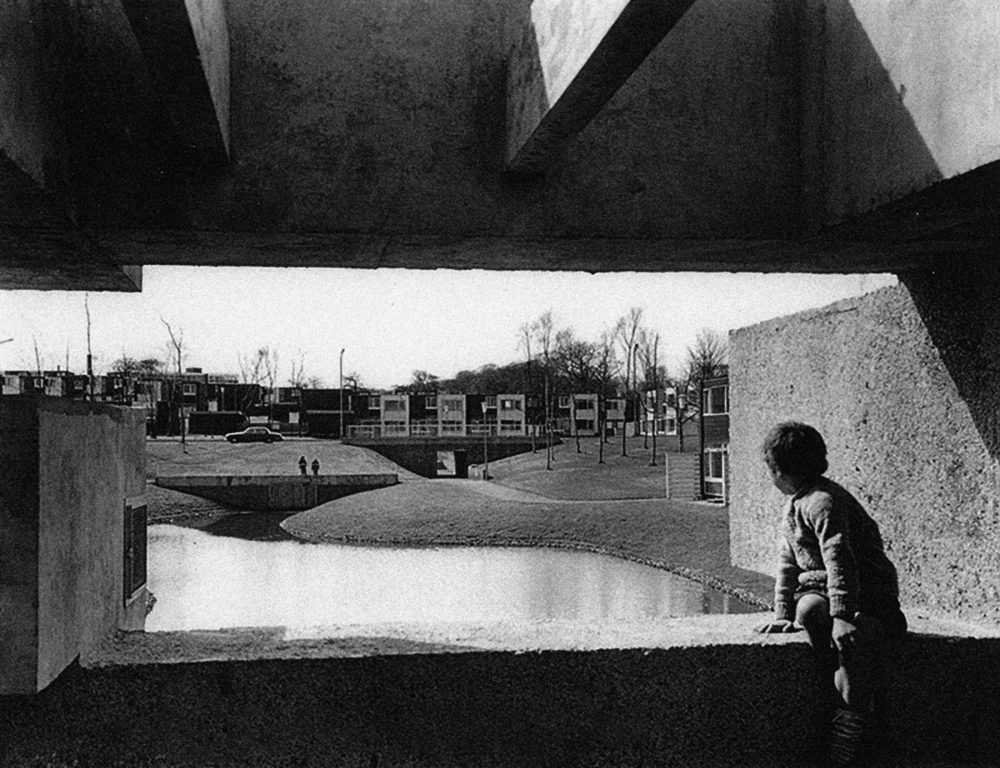 In the 1970s, the Peterlee Development Corporation reported that it was being used as a 'meeting place for the idle and the ill-disposed'. Minutes from a public meeting held in 1982 mention the need for a 'functional' use to be found for the sculpture, as 'residents living nearby…claim it is used as a brothel and urinal'. Pasmore agreed to meet his detractors on site. He told a crowd of people gathered at the pavilion that he thought the graffiti had humanised and improved it more than he could ever have done and suggested that the solution to the problem would be to blow up neighbouring houses.
The pavilion proved too expensive to demolish and has now been restored. The bridge element has been discarded, rendering its original purpose null and void, resulting in a strangely blank, tourist-friendly version of an iconic piece of 1960s public art.