In 1992 a much loved neo-classical sculpture Kazik (Nude Boy) by Alfons Karny disappeared from a housing estate in Warsaw, Poland. Twenty-two years later, Dutch-Serbian artist Maja Bekan began to work with residents to find out who had taken it and why. The project involved much detective work including trips to Alfons Karny Museum of Sculpture, and the Department of Sculpture at the National Museum of Warsaw.
Something suspicious happened right from the start. Upon arriving at the Afons Karny Museum, we were informed we weren't allowed to film, even though we had prior permission to do so…Residents began secretly filming on mobile phones, recording conversations, asking daring questions, trying to reveal the conspiracy behind it. What happened to the sculpture? Why did it disappear?
1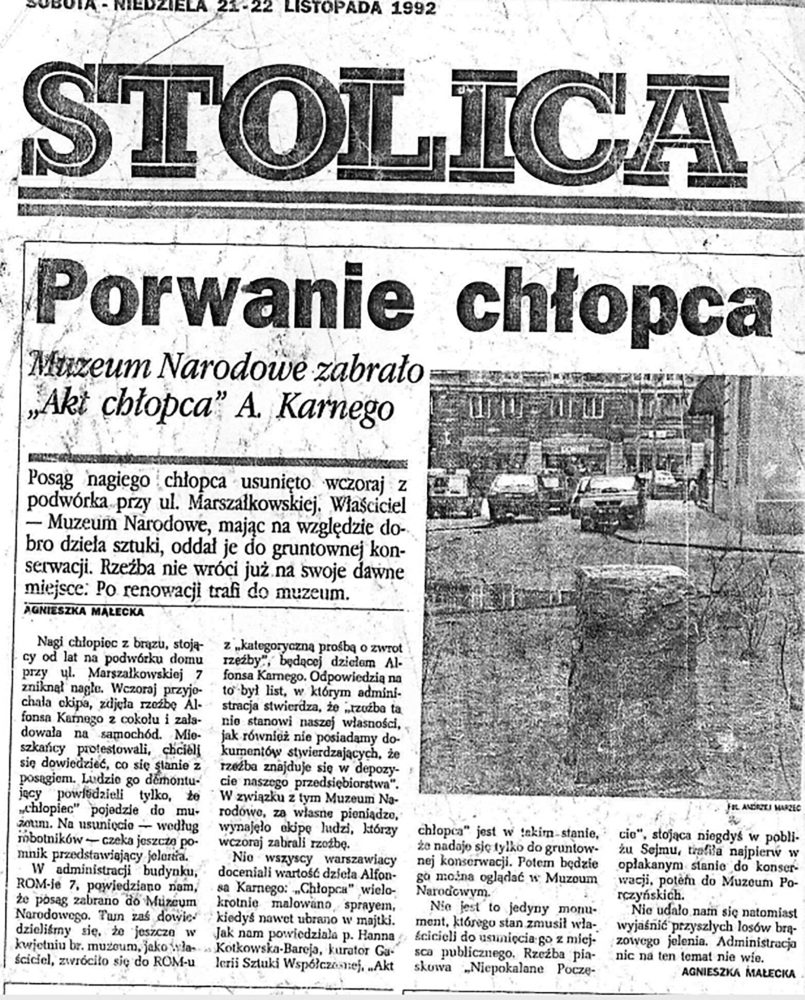 When the sculpture was finally located in the storage unit at the National Museum of Warsaw, the residents were shocked by the homo-erotic nature of the work, which had been forgotten or romanticised over the last twenty-five years. Speculation grew concerning the rationale for its removal. Was it a protective measure, to guard against vandalism? Was the perceived sexual nature of the work too problematic for the authorities? Was this a reflection of an increasingly virulent nationalist right-wing agenda? And was it a co-incidence that the sculpture disappeared from the public realm as Polish Catholic fundamentalism took hold of many aspects of cultural life after the Communist Party relinquished power in 1989 – the year of Karny's death? On rediscovering the sculpture, residents were forced to confront their own prejudices but also their strong desire to create a narrative of their own and take back what was rightfully theirs.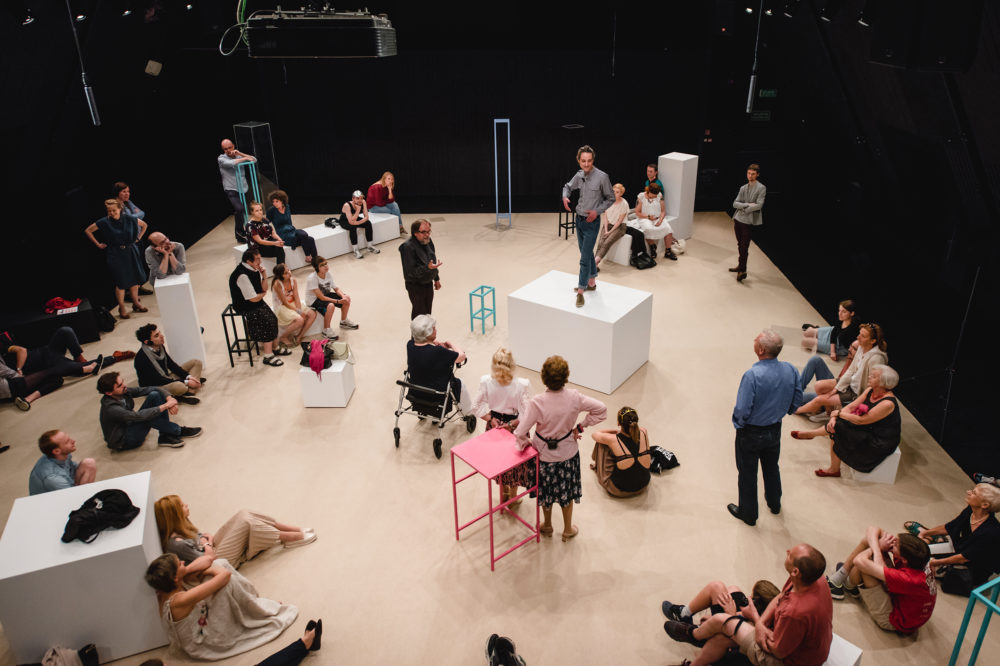 All this activity resulted in an exhibition and a 'para-theatrical event' staged at the Centre for Contemporary Art Ujazdowski Castle, Warsaw, in 2016. The residents attended weekly rehearsals for two months in the run-up to a performance which was constructed as a detective play, encouraging audience members to take part in the sleuth narrative. The programme included a group of volunteer artists working on a model for a new sculpture to be installed in the original location of Nude Boy, group readings on the agency of art, and a presentation which explored the disappearance and recovery of the sculpture.